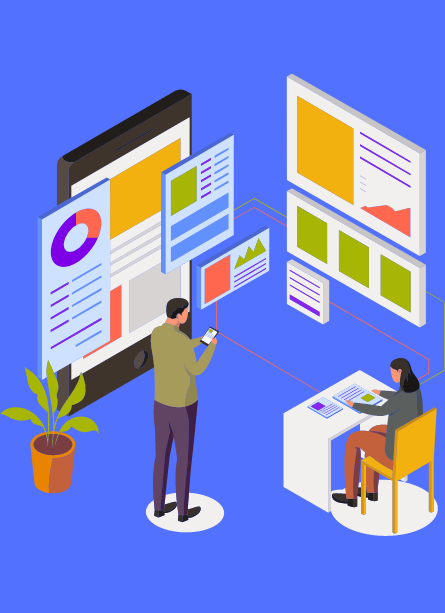 Good design is good business.
We are dedicated to helping businesses grow by creating unique designs that are engaging, relevant, responsive and immersive. Keeping one goal in mind – impact; we combine various design elements meticulously in order to create solutions that create lasting impression across digital domains.
For us, it all begins with getting to know you, your goals and priorities better. Whether you are a startup, or an established unit, there is always a wee bit difference in what is it that you think you need and what is it that we think will suffice your need best. This is why together along with our team of experienced dedicated and diligent designers, engineers, visualizers, we shape and create powerful designs that are result-oriented and a breakthrough.





We create attention-grabbing, user-friendly websites that drive traffic, leads and conversions with forward thinking designs.
Our fantastic digital user experience eliminates a high bounce rate and optimizes your business. Our design aesthetics will bring your brand to life.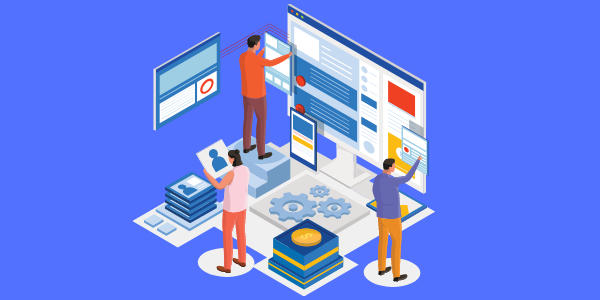 We all know the relevance of showcasing our online presence to stand out from the competition in today's time. But do we know how crucial it is to have a structured website design that justifies our identity? No stress, but it is immeasurable. The design of your website has the potential to make or break the business. After all, it is your face in the digital world and it tells the target audience a lot about you. The design of your website can grow beyond geographical limits; but only if it's good.
Being a renowned website design company in Africa, we are focused towards the online success and growth of our clients. Whether it is a technical challenge or a visual glitch we push the boundaries of creativity and innovation to reach a defined goal. Our talented and cutting-edge bunch of web designers, web developers, and project managers provide expertise in different areas of web design in the most simple, supportive, informative and flexible manner. They bring design and technology together so as to inspire action and encourage conversion.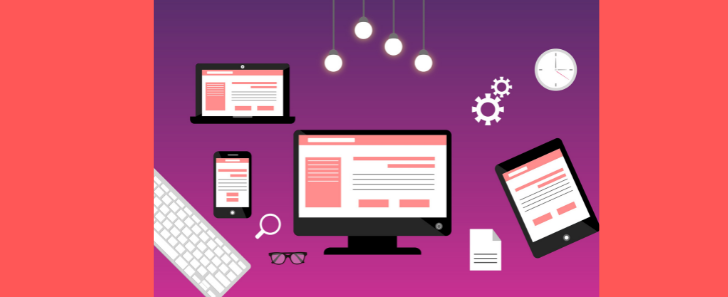 By creating responsively relevant options for the audience, we ensure that the response rate for your brand is optimal.
Our responsively fulfilling designs can navigate on any device in any size while offering a digitally compelling experience.
In a digitally savvy world, mobile phones and tablets are ubiquitous. Gone are the days when online content was only accessible through laptops and desktops. Today, every customer wants to be able to browse a website conveniently on any platform as and when needed.
According to a statistical report, "Mobile accounts for approximately half of the web traffic worldwide. In the first quarter of 2019, mobile devices (excluding tablets) generated 48.71 per cent of global website traffic alone. And India is a prime example of a market with a significant mobile-first online population."

This just shows that if you're not accessible via smart-phone or tablet, you lose out on a very basic edge.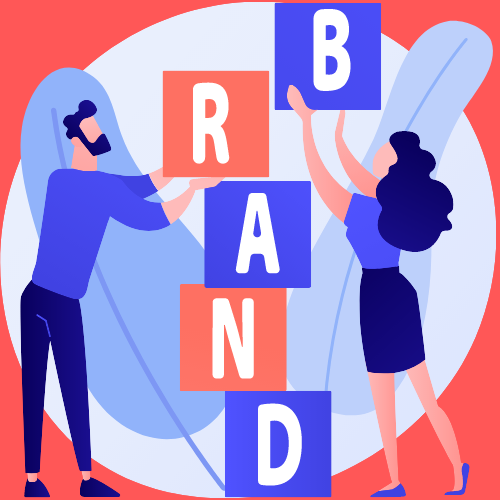 We create visual elements that lay the foundation of your brand identity.
Whether it is through simple graphics, a small logo, or a comprehensive online branding campaign; our focus is towards creating a lasting impression in the minds of the consumer.
Just like every human as his/her own identity, every company/business similarly has a distinct value, a unique story that sets them apart from the crowd. This identity is like a visual representation that tells people how to perceive your business and how to connect with you. Whether it is through simple graphics, a small logo, or a comprehensive online branding campaign; our brand-savvy brand promotion company in Delhi helps you showcase that personality by creating a lasting impression in the minds of the consumer.
What makes us your Ideal Brand Custodian?
We know how to create visual elements that lay the foundation of your brand identity. Using aesthetically compellingly, dynamic and innovative fundamentals we show what the brand stands for while highlighting their beliefs/message. These elements are then adapted to communicate across all brand touch-points that are vital for the business.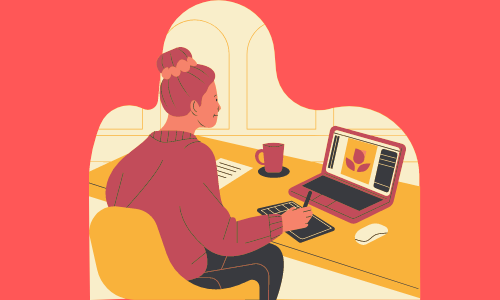 We know how to construct a comprehensive and unique concept design that has full creative potential and connect with the masses. All our creations embody in entirety the essence and ethos of whatever the client wants to represent and deliver.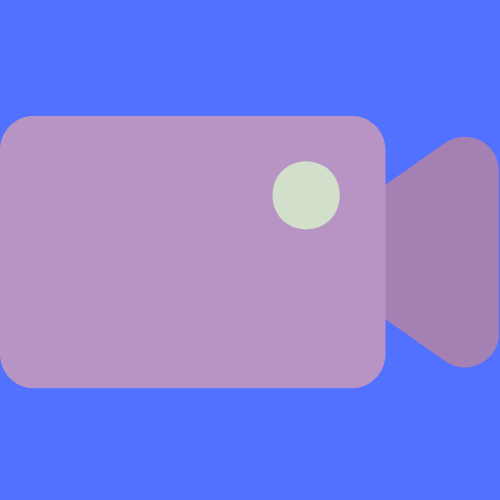 y digging deep into target audience curiosity and insights we know how to solve complex topics through the imagination, expression and creativity of motion and animation. Our convincing motion graphics suit the needs of a cutting-edge online scenario.